Alexandra Swann
< Back to author list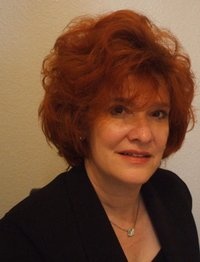 In 1986, Alexandra Swann graduated at fifteen years of age with a bachelor's degree in liberal arts from Brigham Young University and a GPA of 3.85. The following year, when she was sixteen, she received a Master's Degree in History from California State University. After graduation, she taught history and English as a second language for four years at El Paso Community College. In 1989, her book, "No Regrets: How Homeschooling Earned me a Master's Degree at Age Sixteen", was published, in which she details her experiences with homeschooling.
For fifteen years, from 1998-2013, Alexandra was self-employed in the financial services industry in El Paso, Texas. As a small business owner who was active in the community and on various civic boards, she learned first-hand the challenges that excessive regulations create for small businesses. In 2012 she received the SBA's Regional Minority Small Business Champion of the Year award. In 2014 she moved to Dallas where she works in financial services and is active in the community through various industry organizations and committees.
In 2010, Alexandra and her mother incorporated Frontier 2000 Media Group to produce clean, wholesome, inspirational entertainment for families. She re-released "No Regrets" with a new foreword to the twentieth anniversary edition of the book updating readers on what her family is doing today. She is also co-author of five Christian fiction novels including "The Fourth Kingdom" which was selected as one of four finalists in the Christianity Today 2011 Christian Fiction Book Awards. Her newest book, "The Invitation", [co-authored with Joyce}, is book one of their series Kinsman. "The Invitation" was published on Christmas Eve of 2016.
No results
We couldn't find a match for these filters.
Please try another choose.