Allen Colbert Sr.
< Back to author list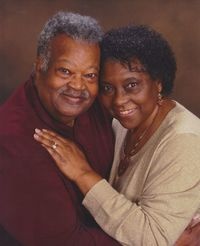 The son of Thomas and Annie Mae Colbert of Crescent City, Florida, the seventh of eleven children, Elder Allen Colbert, Sr. attended Bethune-Cookman College in Daytona Beach, Florida where he received a Bachelor of Science degree in 1966. He was then employed by the IBM Corporation until the time of his retirement in April 1995.
Elder Colbert was called into the Gospel ministry in 1978 while living in Newburgh, New York, where he also served as one of the original members of the gospel singing group, Mighty Traveling Echoes. A part of his calling is evangelistic and he loves seeing souls saved for the Lord.
He has formerly served as assistant pastor of Faith Temple Holiness Church in Poughkeepsie, New York, pastor of Ridley Temple COGIC in Delray Beach, Florida, and as the associate pastor of Millgrove COGIC in Durham, North Carolina. He currently serves as Associate Elder of Williams Temple COGIC Family Ministries in Gainesville Florida.
Allen and his wife, Jane have been married for over 50 years and are living in Gainesville, Florida. They have three biologically birthed children – Allen Jr., Gerald, and Yvette. They also have three grandchildren, Allen S., Kahlil, and Amarion and two lovely adopted daughters, Jeannette and Joyce.