Allison K. Flexer
< Back to author list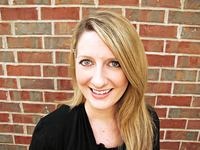 Allison K. Flexer is passionate about encouraging single women in their journeys of faith and communicating the love of God to others. As a single woman until the age of 38, she fought her share of lies and learned to replace them with God's truth.
Allison's first book, Truth, Lies, and the Single Woman: Dispelling 10 Common Myths, is now available from Beacon Hill Press. The book is designed to combat common lies that destroy the joy and confidence of single women. As each myth is dispelled with truth from God's word, readers are challenged to deepen their faith while accepting their value as beloved children of God.
Allison was a contributing writer for Devotional Ventures (Regal Books, 2006), and a contributing writer for Fulfilled: The NIV Devotional Bible for the Single Woman (Zondervan, 2014). She has also published articles in the Wesleyan Publishing House periodical, VISTA: Journal for Holy Living, and on Crosswalk.com.
Books By Allison K. Flexer