Alydia Rackham
< Back to author list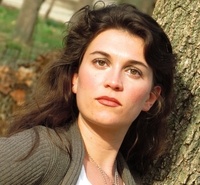 You don't have to be afraid when you read my books. Well—you might be terrified for the hero, because his arch-nemesis has him at gunpoint with his back to the river Thames, demanding that he hand over the code that could spell the downfall of Europe…
But you'll never have to squint, worrying that the romantic scene is about to get FAR too steamy—or that, in a tirade, someone is about to spew a stream of obscenities that will make you want to shut the book and go take a shower.
I don't write sexual scenes in my books. EVER. And I do not use profanity. EVER. And yes, God lives in my stories. He is the deep foundation—you can FEEL Him.
Yet, I can prove without a shadow of a doubt that WITHOUT ANYTHING risqué, you can still have the adventure of a lifetime between these pages. You'll hold your breath, you'll laugh, you'll sit on the edge of your chair, you'll stay up till two in the morning pinned to the page—and you might even cry. In fact, I'll bet on that. And I HATE it when writers are lazy and tacky and beat you over the head with some philosophical or theological point they're trying to make, instead of just TELLING THE STORY. So, I avoid that at all costs. Still not sold? Well, give one of these books a try. Go ahead—any of them! Whether we're speeding through space, breaking through the ice on a frozen river, galloping on a chariot across the desert or running up the Asbru bridge chased by wolves…you're still safe with me.