Amanda Anderson
< Back to author list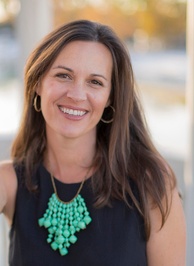 Amanda Anderson is a retreat and conference speaker, blogger, Bible teacher, and freelance journalist in Orange County, CA. Her speaking ministry, Heart in Training, reaches young mothers, women's ministries and 12-step recovery groups around the country. Having overcome a decade-long struggle with anxiety and depression, her messages now focus on learning to follow God and actually enjoy it: through rest, recreating, creating healthy boundaries, risking authentic relationships, and releasing perfectionism.
Amanda Anderson spent many exhausting years trying to find and become the perfect friend until she a made an illuminating discovery: all of her friends had "issues," including herself. But she found that her closest friends admitted and talked about them--and loved each other in spite of them.
Conversational and funny, All My Friends Have Issues shares practical relationship advice, biblical insights, and psychological truths that help women form the kinds of friendships they long for. The key, Anderson says, is to build those relationships on the three pillars of healthy friendship: authenticity, encouragement, and accountability. Blending Scriptural teaching with the best of evidence-based therapeutic models and personal stories, All My Friends Have Issues is a liberating guide to finding and becoming the best kind of friend.