Amberly Kristen Clowe
< Back to author list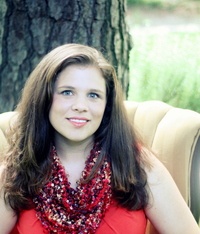 An avid story writer since elementary school, Amberly Kristen (Krissy) Clowe truly discovered her passion for writing after enrolling in a college, children's literature class, where they read and analyzed children's books. After completing her BA in early childhood education she began her teaching career.
"After my first year of teaching second grade, I had so many ideas swirling around in my head, I had to write. I might have gone crazy if I didn't!" Clowe tells.
Axel & Theo is the first chapter book series written by Clowe, though she already has two other children's picture books in print, and another due for publication in 2015. Today, her children provide the inspiration to her many stories, along with everything else she loves in life.
Books By Amberly Kristen Clowe
Displaying all 2 products