Ami Rushes
< Back to author list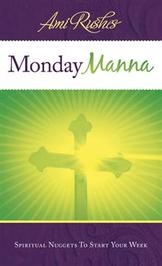 Ami Rushes' life mission has been to reach God's people and offer hope, inspiration, and support through song, ministry, and philanthropic efforts.
She is the recipient of the Albertina Walker Award of Excellence, and the Rhythm of Gospel Award for Best Music Video. In addition, she received the certificate of Congressional Recognition of the Women's Division of the Gospel Music Workshop of America.
For her music videos and CDs, visit
www.amirushes.com
.
Books By Ami Rushes
Displaying all 3 products