André Resner
< Back to author list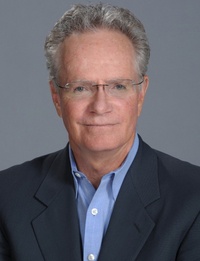 André Resner (PhD, Princeton Theological Seminary) is Professor of Homiletics and Worship at Hood Theological Seminary.
Dr. Resner is an ordained Minister of Word and Sacrament in the Presbyterian Church (USA). He transferred his ordination from the Church of Christ in 2001 after serving churches in California, New Jersey, and Texas, as well as serving as Assistant Professor of Bible and Preaching at Abilene Christian University. He taught preaching at New Brunswick Theological Seminary from 2001 to 2004 and has been at Hood Theological Seminary since 2004. At Hood, Dr. Resner teaches Preaching and Worship classes and is the director of the chapel.
As Parish Associate for First Presbyterian Church in Salisbury, North Carolina André helped organize and launch their Life Center Worship service in 2004 and 2005, serving as worship leader for the alternative service of worship before becoming the Stated Supply Pastor for Cleveland Presbyterian Church in 2006.
Dr. Resner has been a member of the Academy of Homiletics since 1989. He convened the Pedagogy Work Group of the Academy for fifteen years and also served as the webmaster for a term while functioning as a member of the executive committee. He also serves as Affiliate Faculty in the Ph.D. program in African-American Preaching and Sacred Rhetoric at Christian Theological Seminary in Indianapolis, Indiana.
No results
We couldn't find a match for these filters.
Please try another choose.