Angela Howard
< Back to author list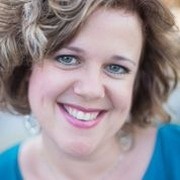 I'm so glad you've stopped by! If we were meeting face-to-face I'd probably give you a big hug! I'm a teacher and an encourager at heart, and my friends and family would tell you that I've never met a stranger.
I genuinely believe that God intends for us to live in community—supporting one another and learning to love each other the way that Jesus loves us.
As an author, speaker, minister and blogger I empower people who are looking for authentic encouragement and Biblical perspective for their imperfect lives; so that they may know there are NO ORDINARY DAYS, only extraordinary opportunities to live with purpose and meaning.
Wherever you are in your journey of faith, I invite you to come and join me. Let's learn together. Let's grow together. Let's leave the pursuit of false perfection behind and be real!