Ann Douglas
< Back to author list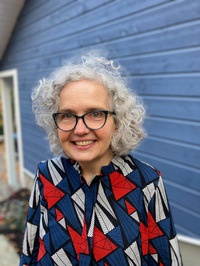 Ann Douglas
sparks conversations that matter about parenting and mental health. She is a bestselling parenting book author and the former parenting columnist for
The Toronto Star
and CBC Radio. These days, she is hard at work on a book for and about women at midlife. The book --
Navigating the Messy Middle: A Fiercely Honest and Wildly Encouraging Guide for Midlife Women
-- will be published on October 1, 2022.
Her most recent book is
Happy Parents Happy Kids
. She is also the author of
Parenting Through the Storm: How to Handle the Highs, the Lows, and Everything in Between
and the creator of The Mother of All Books series:
The Mother of All Pregnancy Books
,
The Mother of All Baby Books
,
The Mother of All Toddler Books
,
The Mother of All Parenting Books
and
The Mother of All Pregnancy Organizers
.
A
passionate and inspiring speaker
, Ann delivers keynote addresses and leads small-group workshops at health and parenting conferences. If you've already met Ann via one her books, you know what you can expect from one of her presentations: to be inspired, informed, and entertained. Not only will she shift your thinking about parenting: she'll move you to action as well—and in a way that leaves you feeling confident and capable as opposed to anxious, guilty, or overwhelmed.
You can connect with Ann on
Twitter
,
Facebook
,
Instagram
, and
Pinterest
.