Ann Rinaldi
< Back to author list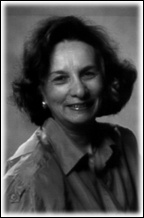 Ann Rinaldi (b. August 27, 1934, in New York City) is a young adult fiction author. She is best known for her historical fiction, including In
My Father's House, The Last Silk Dress, An Acquaintance with Darkness, A Break with Charity
, and
Hang a Thousand Trees with Ribbons
. She has written a total of forty novels, eight of which were listed as notable by the ALA. In 2000, Wolf by the Ears was listed as one the best novels of the preceding twenty-five years, and later of the last one hundred years. She is the most prolific writer for the Great Episode series, a series of historical fiction novels set during the American Colonial era. She also writes for the Dear America series.
Rinaldi currently lives in Somerville, New Jersey, with her husband, Ron, whom she married in 1960. Her career, prior to being an author, was a newspaper columnist. She continued the column, called The Trentonian, through much of her writing career. Her first published novel, Term Paper, was written in 1979. Prior to this, she wrote four unpublished books, which she has called "terrible." She became a grandmother in 1991.
Rinaldi says she got her love of history from her eldest son, who brought her to reenactments. She says that she writes young adult books "because I like to write them."
No results
We couldn't find a match for these filters.
Please try another choose.