Anna Jones Buttimore
< Back to author list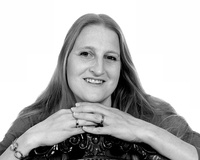 Anna Jones Buttimore was born and brought up in the South of England, but educated in Wales where she lived for the next 20 years. She is now living back in the village where she grew up with her daughters Gwenllian, Angharad and Ceridwen, and husband Roderic. Anna serves as Seminary teacher in her ward.
Anna works part time from home for a legal charity, and has always loved writing in her spare time. She is the author of five novels, Haven and A World Away under the name Anna Jones, Easterfield, Honeymoon Heist and No Escape. Anna enjoys rock music, her computer, cross-stitch, swimming, and science fiction. She is determined to get into scrapbooking and family history one day when she can find the time.
No results
We couldn't find a match for these filters.
Please try another choose.