Anne Perreault
< Back to author list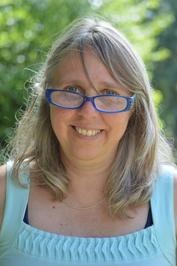 Anne Perreault was born and raised in Germany. Her family moved to a very obscure city in the Middle East by the name of Dubai, where she spent the next ten years on and off. During this time, she discovered her passion for ice skating, trained, rode, and fell off high spirited Arabian horses, and collected an assortment of stray cats that found their way into their yard. She attended an American boarding school in Austria. After graduating, she moved to England for a year to start her college education. After meeting her husband, she moved to the US and finished her undergraduate degree in Biology in NH. The couple married and moved to CT to start a family. During the next fifteen years, Anne was busy raising three wonderful children, teaching horseback riding, homeschooling her kids, starting a therapeutic riding center with a group of church friends after becoming a certified instructor, and gaining her masters in teaching secondary education. Because she wasn't busy enough and didn't have enough going on, she prayed for an adventure. God stirred the pot of her comfortable life by first sending her husband to Iraq for two years. After his return, the family moved to VT where they are building a little house in the woods together. Anne started writing late in life when she heard God's suggestion. It took a while to obey but she's enjoyed writing stories that point that God cares, that He is available for anyone - no matter what they have done.
No results
We couldn't find a match for these filters.
Please try another choose.