Anne Perry
< Back to author list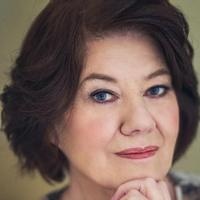 Anne Perry (born Juliet Hulme) is an English author of historical detective fiction, best known for her Thomas Pitt and William Monk series. In 1954, at the age of fifteen, she was convicted of participating in the murder of her friend's mother. She changed her name to "Anne Perry" after serving a five-year sentence.
Her first novel,
The Cater Street Hangman
, was published under this name in 1979. Her works generally fall into one of several categories of genre fiction, including historical murder mysteries and detective fiction. Many of them feature a number of recurring characters, most importantly Thomas Pitt, who appeared in her first novel, and amnesiac private investigator William Monk, who first appeared in her 1990 novel
The Face of a Stranger
.
As of 2003, she had published 47 novels, and several collections of short stories. Her story "Heroes," which first appeared the 1999 anthology
Murder and Obsession
, edited by Otto Penzler, won the 2001 Edgar Award for Best Short Story. She was included as an entry in Ben Peek's
Twenty-Six Lies/One Truth
, a novel exploring the nature of truth in literature.
Series contributed to:
.
Crime Through Time
.
Perfectly Criminal
.
Malice Domestic
.
The World's Finest Mystery and Crime Stories
.
Transgressions
.
The Year's Finest Crime and Mystery Stories