Arthur Penrhyn Stanley
< Back to author list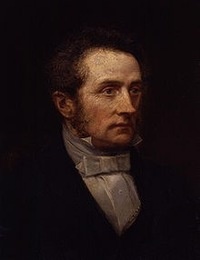 Arthur Penrhyn Stanley, FRS (13 December 1815 – 18 July 1881), known as Dean Stanley, was an English churchman and academic. He was Dean of Westminster from 1864 to 1881. His position was that of a Broad Churchman and he was the author of a number of works on Church History.
Stanley was born in Alderley Edge in Cheshire, where his father
Edward Stanley,
later Bishop of Norwich, was then rector. A brother was Owen Stanley and his sister Mary Stanley. The middle-name 'Penrhyn' suggests Welsh lineage.
He was untiring in literary work, and, though this consisted very largely of occasional papers, lectures, articles in reviews, addresses, and sermons, it included a third volume of his History of the Jewish Church, a volume on the Church of Scotland, another of Addresses and Sermons preached in America, "Essays Chiefly On Questions of Church and State from 1850 to 1870 (1870) and Christian Institutions : Essays on Ecclesiastical Subjects (1881), the last two collections some would consider still very relevant today. He was continually engaged in theological controversy, although courteously, and, by his advocacy of all efforts to promote the social, moral, and religious amelioration of the poorer classes and his chivalrous courage in defending those whom he held to be unjustly denounced, undoubtedly incurred opposition from some in influential circles. Among the causes of offence might be enumerated not only his vigorous defence of one from whom he differed to some extent, Bishop Colenso, but his invitation to the Holy Communion of all the revisers of the translation of the Bible, including a Unitarian among other Nonconformists. Still stronger was the feeling caused by his efforts to make the recital of the Athanasian Creed optional instead of imperative in the Church of England. In 1874 he spent part of the winter in Russia, where he went to take part in the marriage of Alfred, Duke of Edinburgh and the Grand Duchess Marie.
He lost his wife in the spring of 1876, a blow from which he never entirely recovered. In 1878 he became interested by a tour in America, and in the following autumn visited for the last time northern Italy and Venice. In the spring of 1881 he preached funeral sermons in the abbey on Thomas Carlyle and Benjamin Disraeli, concluding with the latter a series of sermons preached on public occasions. In the summer he was preparing a paper on the Westminster Confession, and preaching in the abbey a course of Saturday Lectures on the Beatitudes. He died in the Deanery on 18 July 1881.
No results
We couldn't find a match for these filters.
Please try another choose.