Aysha Ives
< Back to author list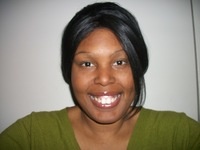 Aysha Ives, M.S. is the Author of several nonfiction books as well as her debut novel, The Given Name of Sunshyne Carter. She has been identified as a Bestselling Author as she focuses on making her work visible for youth and adults who are often underrepresented in the traditional publishing industry.
In addition to writing books, Aysha is also a Therapist who works with incarcerated youth and she has contributed pieces for EBONY Magazine, Cosmopolitan Magazine and the anthology We Believe You: Survivors of Campus Sexual Assault Speak Out, published by Henry Holt and Company, LLC. When Aysha isn't writing, you can usually find her hanging out with her son at some sporting event.
Come say hi to Aysha at
www.ayshaives.com
No results
We couldn't find a match for these filters.
Please try another choose.