Barbara J. Elliott
< Back to author list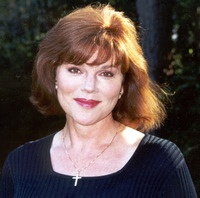 Barbara J. Elliott is the founder of the Center for Cultural Renewal, a resource center she founded for faith-based organizations working to renew the cities of America. She is also the founder of the WorkFaith Connection, which has been serving people leaving homelessness, prison, drug addiction and joblessness. Since its beginning in 2007, they have transitioned more than 1,450 people into a new job and a new life, through faith. The Manhattan Institute honored the WorkFaith Connection with the 2011 Social Entrepreneurship Award.
She is currently a professor in the Honors College of Houston Baptist University, where she offers a course on the True, the Good and the Beautiful. The Dominican School of Philosophy and Theology presented her the Doctor of Human Letters degree honoris causa in 2006.
Barbara is the author of four books, among them Street Saints: Renewing America's Cities (Templeton Foundation Press, 2004) based on more than three hundred interviews with ministry and civic leaders across the country. Since Street Saints was published, along with the companion volume Equipping the Saints: A Guide for Giving to Faith-Based Organizations, she has taken the message of transforming lives to audiences throughout the entire country, including universities, public policy think tanks, philanthropists, civic organizations, churches, and radio broadcasts, and national television.
President George W. Bush awarded her the Eleanor Roosevelt Award for Human Rights in 2001, recognizing work with refugees and the poor. She collaborated with the Bush White House Office for Faith-Based and Community Initiatives and the Compassion Capital Fund.
As an analyst on faith-based and community initiatives and the author of scores of articles on civic renewal, she has served as a Senior Fellow with the Hudson Institute, and Associate Fellow for the Sagamore Institute. The Dominican School of Philosophy and Theology inducted her as a Fellow in May 2006. She is also a Philanthropic Advisor with the Legacy Group and lecturer for the Catherine of Siena Institute.
She was an international television correspondent, covering economic and political news for PBS in Europe. She launched a private initiative to assist refugees fleeing communist countries in 1989. From that work came 150 interviews in Eastern bloc and the former Soviet Union with Christians who resisted communism because of their faith. The result is the book Candles Behind the Wall: Heroes of the Peaceful Revolution that Shattered Communism (Eerdmans 1993).
Barbara served President Ronald Reagan in The White House Office of Public Liaison, having been the Director of Legislative Information for The Heritage Foundation on Capitol Hill. Before that, she was the director of the Center for Constructive Alternatives at Hillsdale College, and the editor of its journal, Imprimis.
She received a Bachelor of Arts degree in English Literature and Fine Arts from Ohio Wesleyan University, did graduate work in Political Science at George Washington University, and earned a Master of Arts in Theology at the University of St. Thomas in Houston.
Books By Barbara J. Elliott
Displaying all 3 products