Becky Thompson
< Back to author list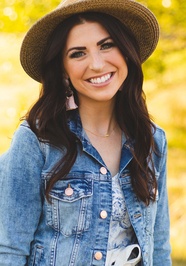 Becky Thompson is the author of BeckyThompson.com and is the founder of the Midnight Mom Devotional community on Facebook where nearly one million moms gather nightly for prayer.
Becky is the author of six books, Hope Unfolding, Love Unending, Truth Unchanging, My Real Story, Midnight Mom Devotional and the soon to be released Peace. She has a captivating way of becoming the voice for women in need of hope, healing, and the Father's love.
Becky lives just outside of Nashville with her husband, Jared, and their three children.