Bekah Jane Pogue
< Back to author list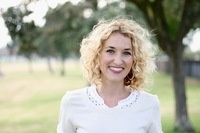 An "everyday Jane," Bekah Jane Pogue is an author, speaker and heart-felt encourager.
Bekah loves communicating, whether in small groups or large conferences, as if you were sitting on her couch and catching up as old friends. She is a guest writer for Yellow Conference and loves coaching new writers in their journey.
You can find her at the beach, reading, baking, rearranging furniture or flea-marketing. She and her husband, Bryan, have been married a dozen years and have two energetic boys. They reside at the Pogue Cottage in Southern CA, where dance parties are a regular occurrence.
If you're looking for vulnerability, down with talking about hard things and desiring real join Bekah at
www.BekahPogue.com
.