Benjamin Arthur Quarles
< Back to author list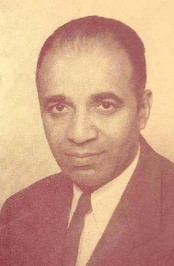 Quarles was born in Boston, Massachusetts. His father was a subway porter. He married twice, first to Vera Bullock Quarles, who died in 1951, and second to Ruth Brett Quarles. He had two daughters, Pamela and Roberta.
In his Twenties, Quarles enrolled at Shaw University and received his B.A. degree in 1931, M.A. degree from the University of Wisconsin–Madison in 1933, and Ph.D. in 1940. He worked as an instructor of history at Shaw University, Raleigh, North Carolina (1935–39), a professor and dean at Dillard University, New Orleans, Louisiana (1939–1953), and a professor of history and chair of department at Morgan State University, Baltimore, Maryland (1953–1974). At Morgan, Quarles reached near legendary status as the long-time head of the History Department, a revered teacher and counselor, an intellectual and professional mentor for two generations of African American scholars. Many of his books were required reading in the African American history courses that sprang up in eastern American Universities during the 1960s.
He was an active member of many political and historical organizations such as Project Advisory Committee on Black Congress Members, Department of the Army Historical Advisory Committee, and American Council of Learned Societies. He was one of the few men in the profession who openly supported the founding of the Association of Black Women Historians.
Quarles died of a heart attack at age of 92. In 1988 Morgan State University dedicated The Benjamin A. Quarles African-American Studies Room in the school library as a repository for his books, manuscripts, and memorabilia.
No results
We couldn't find a match for these filters.
Please try another choose.