B.J. Daniels
< Back to author list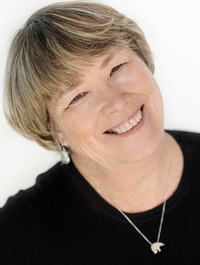 B.J. Daniels started her life in Houston, Texas, before her family moved to Montana at age five. She grew up in a cabin in the Gallatin Canyon near Big Sky and later on Hebgen Lake near West Yellowstone. Because of her love for Montana, most of her books are set there.
Born into a storytelling family, all she'd ever wanted to do was write stories. After a career as an award-winning newspaper journalist, she wrote and sold 37 short stories before she finally wrote her first book, ODD MAN OUT. Since then she has won numerous awards including a career achievement award for romantic suspense.
She lives in Montana with her husband, Parker, two Springer Spaniels. When she isn't writing, she quilts, boats and. makes rope/fabric baskets. She always reads, loving to lose herself in a good book.