Blossom Turner
< Back to author list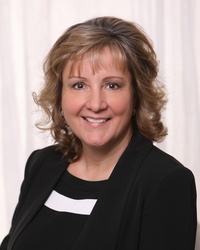 • Blossom Turner is a free-lance writer published in Chicken Soup and Kernels of Hope anthologies, former newspaper columnist on health and fitness, and an a novelist. She lives in British Columbia, Canada, with her husband, David, of thirty-nine years. A former business woman, personal trainer, and mother of two grown children she is now actively pursuing her lifelong dream of writing full-time.
• A hopeless romantic at heart, she believes all story should give the reader significant entertainment value. However, her writing embodies the struggles of real life. She infuses the reality of suffering with the hope of Christ to give a healthy dose of relatable encouragement to her reader. Her desire is to leave the reader with a yearning to live for Christ on a deeper level, or at the very least, create a hunger to seek for more.
• Her authenticity comes from the crucible of suffering in her own life. Through understanding the restorative power of God's forgiveness when humanity fails, she could write Anna's Secret, a Word Guild semi finalist, in a way that grips the reader on a profound level. A strong thread of hope is woven through this compelling read where failure, love and romance collide.
• Though Blossom loved writing contemporary romance she has found her home in writing Historical Romance. "Katherine's Arrangement" is book one in five book historical romance series about an arranged marriage, set in the Shenandoah Valley—post civil war. Again, a Word Guild Semi finalist this book starts the series out strong. The five sisters and their five love stories will captivate and capture your attention. Check out
https://blossomturner.com/books
for information on all five books.