Bob Mayer
< Back to author list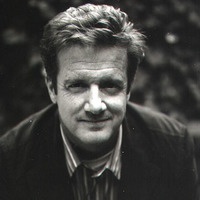 Besides my own interests, I read whatever my wife tells me to read-- she's a voracious reader and has wide-ranging tastes as my reviews show (she also always has the TV remote and she's always right about what to watch). I read a lot of nonfiction, mostly for research. Some of my favorite books are Lonesome Dove, Mystic River, LOTR, and an array of science fiction classics including the Foundation series. Our house is covered with books, although I finally broke down and started reading eBooks, strangely enough on my iPhone. Since I carry it pretty much everywhere, it means I always have an entire library of books with me.
I'm a West Point graduate, former Green Beret and a New York Times Bestselling Author. I've sold over five million books. My newest series begins with New York Minute, a thriller set in New York City in 1977.
I love using history and science in my books. My Area 51 series pretty much had me rewriting our entire history of civilization.