Brendon Burchard
< Back to author list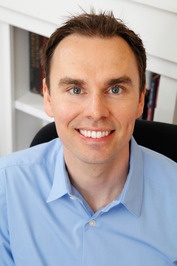 BRENDON BURCHARD is the author of the New York Times bestselling book, THE CHARGE, and the #1 New York Times bestseller THE MILLIONAIRE MESSENGER. He is also founder of High Performance Academy, the legendary personal development program for achievers, and Experts Academy, the world's most comprehensive marketing training program for aspiring authors, speakers, coaches, and online thought leaders. For these works, Brendon is recognized as one of the top trainers in the world on the topics of both motivation and marketing.
Brendon's books, videos, newsletters, products, and appearances now inspire two million people a month worldwide.
Brendon was blessed to receive life's golden ticket -- a second chance -- after surviving a car accident in a developing country. Since then, he has dedicated his life to helping individuals, teams, and organizations find their charge, share their voice, and make a greater difference in the world.
Brendon is regularly seen on public television, and he has been in media appearances on Anderson Cooper, ABC World News, Wall Street Journal TV, NPR stations, Oprah and Friends, and other popular outlets like SUCCESS magazine, Inc.com, Forbes.com, FastCompany.com, and the Huffington Post.
As one of the most in-demand trainers of our time, Brendon has shared the stage with the Dalai Lama, Sir Richard Branson, Tony Hsieh, Tony Robbins, Wayne Dyer, Stephen Covey, Deepak Chopra, David Bach, John Gray, Jack Canfield, Tim Ferriss, and more. His clients include entrepreneurs and executives from 59 countries, and his advice and training has been in use at, or sought by, Accenture, Alcoa, Amazon.com, The United States Naval Academy, and 34 or the top 50 universities in the world.
Brendon's recent online marketing campaigns have set records in publishing, online product launches, and live video broadcast revenue, and he has become the go-to marketing advisor for many of the most successful companies and celebrities in the world. Anderson Cooper calls Brendon "one of the top marketing and business trainers in the world."
Brendon blogs on his FB page at
http://www.facebook.com/brendonburcha...