Brian Arthur Brown
< Back to author list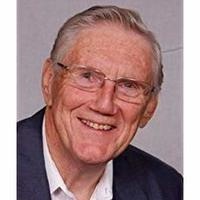 Brian Arthur Brown has authored and edited the monumental Three Testaments: Torah, Gospel and Quran, the scriptures of Abraham's family together for the first time. It is now followed by Four Testaments: Tao Te Ching, Analects, Dhammapada, Bhagavad Gita, making a two volume set of the Seven Testaments of World Religions.
Purchased separately in many formats, this interfaith set has the seven sacred texts in their entirety, expert commentary and endorsements by eminent scholars you will recognize. Both volumes have won numerous awards.
Previous books by Canada's Brian Arthur Brown include several on Native-White history, French-English relations, Western alienation, US-Canada relations and two prequels on Jewish-Christian-Muslim tensions. Brown has lived and worked in all parts of Canada, consulted broadly in the United States, taught briefly in the Caribbean, and travelled frequently in the Middle East in media, learning and teaching roles.
Brown holds a bachelor's degree in Classics from Dalhousie University in Halifax, a master's degree in Theology from McGill University in Montreal, a doctorate in Ecclesiastical Organizational Behaviour from the San Francisco Theological Seminary in association with the University of California, and has done post doctoral Studies in Executive Leadership at Harvard University. He is currently a member of the Oxford Round Table at Oxford University and in 2015 he was elected as a Fellow of the Royal Society for the Arts. Married for over fifty years, Brian and Jenny Brown live in Canada within earshot of the thunderous Niagara Falls.
No results
We couldn't find a match for these filters.
Please try another choose.