Brian J. Tabb
< Back to author list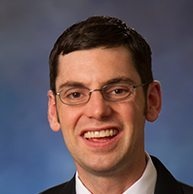 Brian Tabb (PhD, London School of Theology) is Academic Dean and Associate Professor of Biblical Studies at Bethlehem College & Seminary.
Brian Tabb has been a full-time faculty member since 2009. He oversees academic programs at Bethlehem College & Seminary and teaches courses in hermeneutics, biblical languages, exegesis, and research. His research interests include suffering, the use of the OT in the NT, Acts, and Revelation. He also serves as managing editor for Themelios, published by The Gospel Coalition.
Brian is married to Kristin, has four children, and serves as an elder at Bethlehem Baptist Church's downtown campus. He enjoys reading good books, playing baseball and sledding with his kids, and cheering for the Minnesota Twins.
Books By Brian J. Tabb
Displaying all 3 products