Burton L. Visotzky
< Back to author list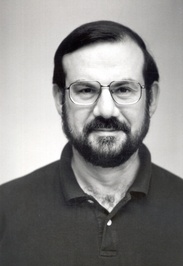 RABBI BURTON L. VISOTZKY serves as Appleman Professor of Midrash and Interreligious Studies at the Jewish Theological Seminary, where he joined the faculty upon his ordination as rabbi in 1977. Visotzky was a dean of the Graduate School and founding Rabbi of the egalitarian worship service of the Seminary Synagogue. He now serves as the Louis Stein Director of the Finkelstein Institute for Religious and Social Studies at JTS, charged with programs on public policy. Visotzky also directs the Milstein Center for Interreligious Dialogue at JTS.
Prof. Visotzky has been visiting faculty at Oxford; Cambridge; and Princeton Universities; the Russian State University of the Humanities in Moscow; and served as the Master Visiting Professor of Jewish Studies at the Pontifical Gregorian University in Rome (where he met Pope Benedict in 2007). He recently served as Distinguished Visiting Professor at the Pontifical University of St. Thomas Aquinas (Angelicum) in Rome, where he met Pope Francis.
Prof. Visotzky's writing is published in America, Europe, and Israel. He is the author of ten books and over one-hundred-twenty articles and reviews. His eleventh book, APHRODITE AND THE RABBIS: How the Jews adapted Roman Culture to create Judaism as we know it, will be published in September, 2016.
Rabbi Visotzky participates in interreligious engagement internationally, in capitals as diverse as Washington; Warsaw; Rome; Cairo; Doha, Qatar; Madrid; Muskat, Oman and most recently Marrakech, Morocco. He was the winner of the 2012 Goldziher Prize, awarded biennially by Merrimack College for work in Jewish-Muslim relations. Visotzky is a member of the Council on Foreign Relations.
Professor Visotzky is active as a lecturer and scholar-in-residence throughout North America, Europe, and Israel. He has been featured on radio, television, and in print. Rabbi Burt Visotzky has been named to "The Forward 50" and repeatedly to the Newsweek/Daily Beast list of "The 50 Most Influential Jews in America."