C. Louis S.
< Back to author list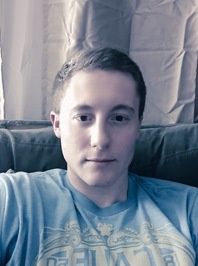 A family man, Christian, inventor, and writer, I served for two years as a missionary in Chile. By day I'm a software engineer. At home I'm a husband and father of four in Utah, and in my free time I'm a writer.
My wife and I like to exercise and garden together, and our kids are into anything from dinosaurs, robots, and Legos to gymnastics, princesses, and board games.
Subscribe to my email updates:
http://eepurl.com/PIq2n
5 Fun Facts:
◦ The movie Karate Kid inspired most of my childhood and I still love it today
◦ I didn't realize my name was close to C. S. Lewis until I was almost 30
◦ My favorite video game series is Metroid and I started with the first one back on the NES
◦ I made my little brother dive in a freezing pond for a stick when I was like 7. I still regret it.
◦ My wife is from Venezuela and so we both speak Spanish, though we usually don't