Candace E. Salima
< Back to author list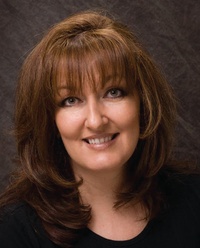 The author of five books, Candace E. Salima was born right smack dab in the middle of twelve children. Descended of a long line of artists, musicians and authors, Candace can barely remember a time when reading wasn't an integral part of her life. Her love of books, reading and writing, was born of hearing her mother read nightly from the James Herriot series about a veterinarian's mishaps in the British countryside. She thrived in a family of readers, began writing original stories at the age of eleven and has never looked back. The daughter of a father who survived the invasion of Hitler's war machine in his homeland and a mother who is an often controversial conservative columnist, Candace spent her childhood on the back of a horse or trudging through the mountains and valleys of the American west. In the course of her life, Candace has been a reporter, a writer of health booklets, a screenwriter, and a teacher. Her philosophy in life is simple . . . everything can be turned into a good story. Hence her nine day rafting trip down the Colorado River, hiking the Colorado Rockies, or horseback riding in the northern Wyoming Grand Teton mountains. A love of BYU football, basketball, swimming, movies, plays, concerts and socializing with family and friends round out her life. All this, and she still prefers to be curled up on her couch with a good book, a cup of hot chocolate and a blustery Winnie-the-Pooh day brewing outside.
No results
We couldn't find a match for these filters.
Please try another choose.