Carolyn Snelling
< Back to author list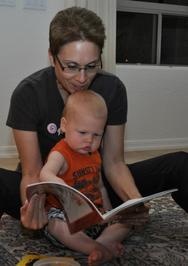 Carolyn and her husband Bob, own Heart of the Cross Publishing. God has sent her the following stories; Christ's Cake, The Mystery of The Christmas Stars, The Mystery of the Golden Christmas Trees and a new series to be released in Jan. 2016 - "Lolli and Pop Find the Fruits of the Spirit".
Previous books from Carolyn speak to her testimony - the God Our Loving Father (GOLF Book series).
She enjoys volunteering at her home church -
www.radiantchurch.com
.
Follow Carolyn at
www.heartofthecrosspublishing.com
or at FB at Heart of the Cross.
Books By Carolyn Snelling
Displaying all 3 products