Chris Loehmer Kincaid
< Back to author list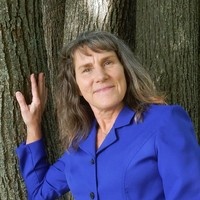 Ever since I was in the third grade, I have been reading and writing anything and everything, from poetry to short stories to inspirational true stories to novels. My dream was always to be a writer, and I thought that would be enough. But in recent years I have come to realize that a much earlier goal – changing the world – is possible as well.
My first book, "A Time for Every Purpose Under Heaven – One Woman's Trip to Africa: My Story", was published in December 2012. This memoir tells the story of my mission trip to Kenya in 2006 and how it changed how I look at life and how I look at the God I love and serve. After the book was published, I was drawn to return to Kenya, where my daughter had already decided to start a nonprofit organization to help the people we had met there. We may not be able to change the entire world, but we can improve the world for many people.
My second and third books, "The Christmas Story in 40 Days", and "The Early Life of Jesus in 40 Days", are short devotionals.
"Where the Sky Meets the Sand" is my first novel and was released in September 2017. The story was inspired by people I met and places I visited in Kenya.
I am working on a second memoir, a second novel and a study guide for my first memoir.
Books By Chris Loehmer Kincaid