Christina Bieber Lake
< Back to author list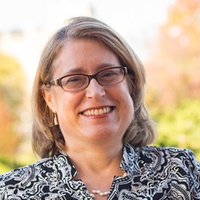 Christina Bieber Lake is the Clyde S. Kilby professor of English at Wheaton College in Wheaton, Illinois, where she has been teaching since 1999 and where she teaches classes in contemporary American literature and literary theory. She is the author of
Prophets of the Posthuman: American Fiction, Biotechnology, and the Ethics of Personhood
(University of Notre Dame Press), a book that draws upon theological resources as it investigates, through fiction, the motivations for human enhancement.
Prophets of the Posthuman
won the 2014 Aldersgate prize for integrative Christian scholarship.
Dr. Lake frequently contributes essays on fiction, ethics, and film to
Books & Culture
and
The Cresset
, as well as scholarly journals. She is a frequent contributor to scholarly work on Flannery O'Connor, and her book
The Incarnational Art of Flannery O'Connor
(Mercer University Press), describes how O'Connor viewed fiction as an ideal way to fight Gnostic dualisms prevalent in American intellectual and religious life. She is currently completing a manuscript,
Beyond the Story
, which argues that storytelling is inherently theological.
Dr. Lake holds a BA in English from Princeton University as well as an MA and PhD in English from Emory University.
Books By Christina Bieber Lake
Displaying all 2 products