Christine Sunderland
< Back to author list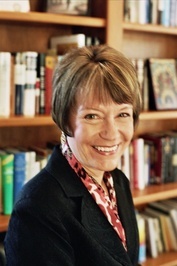 Born in Fresno, California, in 1947, I am one of the early Baby Boomers. I grew up in the San Francisco Bay Area and experienced the commotion of the Vietnam protests during my college years. I lived in Canada for some time and returned to California with my young son in 1977. While working as a secretary, I met my present husband, a company executive. When my husband retired in 1992, we began to travel regularly to Italy, France, and England.
Because of this remarkable opportunity to visit the home of Western Civilization, I studied history so that I would understand what I was seeing. I audited classes and read and read and read. The study took me back to the rise of Christianity in the Roman Empire, the foundation for Western thought. I soon understood what scholars mean when they say we cannot understand the present without understanding the past.
I have written six novels. PILGRIMAGE (OakTara 2007), set in Italy, is about grief, healing, and belief. The sequel, OFFERINGS (OakTara 2009), set in France, deals with healing of body and soul, trust and deceit, love and sacrifice. INHERITANCE (OakTara 2009), is set in England, and considers the legacy given to the world by Western civilization. The fourth novel, HANA-LANI (OakTara 2010), is set in Hawaii and explores family, tradition, and the meaning of love. My fifth novel, THE MAGDALENE MYSTERY (OakTara 2013) is a love/suspense about the quest for the true Mary Magdalene, set in Rome and Provence. THE FIRE TRAIL (eLectio Publishing, 2016) is a literary suspense about the borders between the wilderness and civilization. My latest novel, ANGEL MOUNTAIN (Wipf and Stock Publishers, 2020), is about a holy hermit, a Holocaust survivor, a literary librarian and a Christian geneticist who search for peace and happiness in a culture of chaos.
I live with my husband and a tabby named Laddie who makes an appearance in Angel Mountain in Northern California.
More information can be found at
http://www.ChristineSunderland.com
.
Books By Christine Sunderland
Displaying all 3 products