Christopher D. Stanley
< Back to author list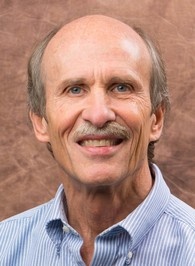 Christopher D. Stanley recently retired as a Professor in the Department of Theology and Franciscan Studies at St. Bonaventure University in western New York, where he taught courses in biblical studies and courses that explore the role of religion in contemporary society.
Dr. Stanley has written widely in the field of biblical studies, including three authored books, three edited books, and dozens of articles in leading international journals. He has presented papers and given lectures at conferences, universities, seminaries, and churches around the world, including South Africa, Australia, New Zealand, Belgium, Austria, Romania, England, Scotland, Ireland, and India. He is a member of the Studiorum Societas Novi Testamenti (SNTS), an elite international organization of New Testament scholars, and served as the founding chair for two ongoing sections of the Society of Biblical Literature.
In recent years Dr. Stanley has expanded his repertoire into historical fiction, publishing the first two novels in a trilogy called "A Slave's Story" that takes readers into a neglected corner of the Roman world, first-century Asia Minor. The novels, titled A Rooster for Asklepios and A Bull for Pluto, are available on Amazon.com along with several of his academic books. To learn more about the novels, visit his Website for the series,
http://aslavesstory.com
.