Christopher Grant Sr.
< Back to author list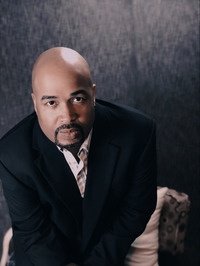 As kids, my brother and I created stories about beings from fantastical worlds with extraordinary powers. For us, running around the house was time traveling at light speed from one dimension to another. Our made-up stories were spontaneous and ongoing, like a cosmic soap opera. I was captivated by the idea that our youthful desire to create stories might be motivated by something or someone beyond ourselves. Like a super AUTHOR who compelled not just our stories, but maybe every tale ever told.​​​
Sadly, my big Brother Paul passed away on New Year's Eve 2019. I've changed my author pen from C. Grant to P.C. Grant to honor him and the fictional stories we created. Paul Grant Jr. was the inspiration behind the Sons of Caasi stories and co-creator of many of the characters. In tribute, the publisher is releasing an uncut version of the book. Read more about my amazing brother and the charitable foundation established in his honor by visiting UnclePaulFoundation.com.
No results
We couldn't find a match for these filters.
Please try another choose.