Christopher K. Coleman
< Back to author list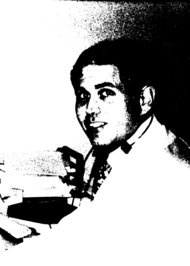 Christopher Kiernan Coleman has written extensively on History, Folklore and culture, as well as military history; he has had articles published in both popular magazines and scholarly journals has six books currently in print. He has previously published books with Rutledge Hill Press, Cumberland House, Thomas Nelson, Source Books, Barnes & Noble, Fall River Press, John F. Bair and Schiffer Publishers. He received his BA in History from St. Anselm College and pursued his graduate studies at the University of Chicago. He previously worked with Metro Nashville's municipal museums for over five years, He has also been site manager for the Bradford-Berry House, (a two hundred year old historic home) and a Director emeritus of a cultural agency. He also lectures part time as an adjunct instructor at Volunteer State College as well as speaking at other public venues. Mr. Coleman is a member of the Tennessee Historical Society, the Tennessee Folklore Society, The Company of Military Historians, The Middle Tennessee Civil War Round Table, and the Battle of Nashville Preservation Society. Prior to settling in Nashville, Tennessee, he produced sponsored films and documentaries in New York. Mr. Coleman has been involved in the publishing industry for over ten years.
No results
We couldn't find a match for these filters.
Please try another choose.