Craig von Buseck
< Back to author list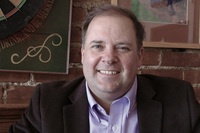 From college campuses and churches to boardrooms, and from radio to television and webcasts, Dr. Craig von Buseck has been in the public eye for more than 35 years. As a sought-after keynote and conference speaker, Craig has spoken across the US and overseas. Craig is an award-winning, multi-published author and serves as the Managing Editor for Inspiration Ministries website in Charlotte, North Carolina.
Craig is also a contributing writer for CBN online, The Write Conversation, MTL Magazine, and Charisma Magazine. He holds a Doctor of Ministry and an MA in Journalism from Regent University. He has two new books this year: 'Victor! The Final Battle of Ulysses S. Grant,' which is a biography of the last two years in Grant's life; and a companion book, 'Forward! The Leadership Principles of Ulysses S. Grant.'
Craig's recent books include 'I Am Cyrus: Harry S. Truman and the Rebirth of Israel,' published by Iron Stream Media /LPC books. This biography won the prestigious Selah award in 2020 and was a finalist for The Truman Award from the Harry S. Truman Presidential Library. Craig's other books include 'Seven Keys to Hearing God's Voice,' 'Nobody Knows: The Harry T. Burleigh Story,' and 'Praying the News,' co-written by 700 Club co-host Wendy Griffith.
Craig has extensive speaking experience and travels often to conferences, professional events, churches, and writer training meetings.