Cynthia T. Toney
< Back to author list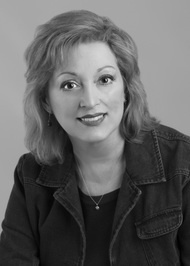 Cynthia chose to write for young people to show them how wonderful, powerful, and valuable they are. She creates complex characters and twisty plots—because life is complicated. Ask any teen! Her stories address issues that young people face today, but they are full of hope and laced with humor. Her characters are diverse in culture and ethnicity and include deaf and Jewish teens.
Cynthia's contemporary Bird Face series includes 8 Notes to a Nobody, 10 Steps to Girlfriend Status, 6 Dates to Disaster, and 3 Things to Forget. Her first coming-of-age historical, The Other Side of Freedom, takes place in the rural southern U.S. in 1925. It has received literary awards from Independent Author Network Book of the Year Awards (2018 Outstanding Fiction Children/Juvenile and Second Place Fiction Book of the Year), Next Generation Indie Book Awards (2018 First Place Grand Prize and First Place Children's/Juvenile Fiction), Catholic Press Association (2018 CPA Book Awards, Third Place, Children's), and Readers' Favorite Book Awards (2018 Gold Medal, Children: Coming of Age).
In addition to writing, Cynthia has a passion for rescuing dogs from animal shelters and encourages others to save a life by adopting a shelter pet. In her spare time, she grows herbs and studies the complex history of the friendly southern U.S., where she lives with her husband and several canines.
She loves hearing from readers. Connect with her at cynthiattoney.com, birdfacewendy.wordpress.com,
facebook.com/birdfacewendy
, on Twitter and Instagram @CynthiaTToney, and on Pinterest.
Books By Cynthia T. Toney
Displaying all 3 products