Cynthia Zayn
< Back to author list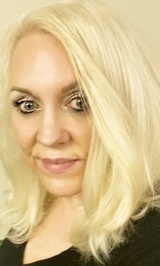 Cynthia Zayn is the mother of three children and three grandchildren. She lives outside of Atlanta, Georgia and is a frequent contributor to the Chicken Soup for the Soul series. Her other works include the first and second editions of Narcissistic Lovers: How to Cope Recover and Move On (Named "One of the 16 Best Books on Narcissism" by choosingtherapy.com), the books Finding the Rest: A Guide to Discovering Emotional Peace Amid the Turmoil, To Have and to Hold: 'til Rest Do You Part, and The Hungry Student's Companion: A Guide to Permanently Retaining Information through the Use of Mnemonics. Her current projects include a novelty cookbook and a collection of short stories.
When she is not writing, she enjoys spending time with friends and family, and playing "Zombie Hide-and-Seek" with her grandson.
Before retiring to pursue a full-time writing career, she taught Literature and Composition inside and outside of the United States. Other interests and careers have included event-planner, make-up artist, beauty pageant director, design consultant, and free-lance editor.
Though she enjoys traveling, and has lived in various places, the idyllic, laid-back charm and the verdant, picturesque scenery of Georgia, resonated with her southern roots, making it the perfect place to call home.