Dainin Katagiri
< Back to author list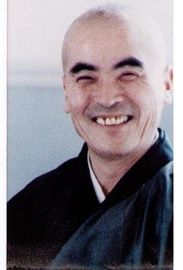 Jikai Dainin Katagiri (片桐 大忍, Katagiri Dainin, January 19, 1928 – March 1, 1990), was a Sōtō Zen priest and teacher, and the founding abbot of Minnesota Zen Meditation Center in Minneapolis, Minnesota, where he served from 1972 until his death from cancer in 1990. He is also the founder of Hokyoji Zen Practice Community in Eitzen, Minnesota. Before becoming first abbot of the Minnesota Zen Meditation Center, Katagiri had worked at the Zenshuji Soto Zen Mission in Los Angeles and had also been of great service to Shunryu Suzuki at the San Francisco Zen Center, particularly from 1969 until Suzuki's death in 1971. Katagiri was important in helping bring Zen Buddhism from Japan to the United States during its formative years. He is also the credited author of several books compiled from his talks.
No results
We couldn't find a match for these filters.
Please try another choose.