Dale C. Allison Jr.
< Back to author list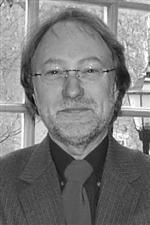 Dr. Dale C. Allison Jr., an Errett M. Grable professor of New Testament exegesis and early Christianity, has been on the faculty of Pittsburgh Theological Seminary since 1997. Before then he served on the faculties of Texas Christian University (Fort Worth, Texas) and Friends University (Wichita, Kan.).
His areas of expertise include Second Temple Judaism, and he is the author of books on early Christian eschatology, the Gospel of Matthew, the so-called Sayings Source or Q, and the historical Jesus.
He has also written The Luminous Dusk, a book on religious experience in the modern world, and a full-length commentary on the Testament of Abraham. His most recently published works are The Love There That's Sleeping: The Art and Spirituality of George Harrison, The Historical Christ and the Theological Jesus, and Constructing Jesus: History, Memory, and Imagination. He is currently at work on a full-length commentary on the Epistle of James. He is married to Kristine Allison and they have three children.