Dale Cramer
< Back to author list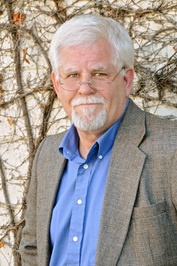 About Dale
Dale Cramer was the second of four children born to a runaway Amishman turned soldier and a south Georgia sharecropper's daughter. His formative years were divided between far-flung military bases, but he inherited his mother's sense of place—
"I remember knee-deep snow in the Maryland woods, chasing horned toads in El Paso, playing soccer in Mainz, and the way German shopkeepers and hausfraus fussed over us kids. But when I picture that sun-rippled macadam road leading up to my granparents' house in Georgia I can still feel the anticipation. That was home."
True to his Amish ancestry, Dale skipped college and went to work with his hands, earning a living as an electrician, but he had early acquired the habit of reading widely and voraciously. The thought was never far from his mind that someday he would like to write books. In 1975 he married his childhood friend, Pam Crowe, and in the early years of their marriage the two of them enjoyed traveling, camping, water skiing, scuba-diving, snow skiing and flying sailplanes. They eventually bought a piece of land and built a home out in the country south of Atlanta. In 1990 their first child, Ty, was born. Dusty arrived two years later. Unlike their parents (Pam was an Army brat as well) Ty and Dusty have lived in the same place all their lives.
At the age of forty, with two toddlers in the house, Dale began to ask deeper questions of himself. He'd attended church all his life but never felt a real sense of God's presence. After months of study and meditation he began to feel that he was being called to do something, but he had no idea what it was. He finally came to understand that genuine commitment means no reservations, that the answer to the question 'Will you do it?' is not 'What is it?' The only acceptable response is 'Yes—whatever the question, the answer is yes.' That deeper level of commitment brought a very real sense of God's presence and a sense of direction in Dale's life, though he still did not know the direction.
After keeping the boys in daycare for a year Pam and Dale decided to make whatever sacrifices were necessary to provide a full-time home. The decision altered their lives in ways neither of them could have anticipated when Dale drew the short straw and became a stay-at-home dad—
"A baby is a lot like an old truck— it leaks and makes weird noises. Clean up the mess, top off the fluids, and the noises usually stop."
He took on small construction projects at night to help make ends meet— "and to preserve the remainder of my sanity," he says. While building an office in the basement of a communications consultant, a debate over labor/management relations turned into an article on mutualism which found its way into an international business magazine. It was Dale's first published article, and he liked the feel of it. He bought books, studied technique, and began participating in an online writers' forum, writing during the boys' naps and after they went to bed at night. Before long he was publishing short stories in literary magazines and thinking about writing a book.
Three storylines vied for Dale's attention when he finally decided to write a novel. His first two choices were commercially viable secular stories, and a distant third appeared to be some kind of Christian saga about a broken-down biker. The process of determining which novel to write was settled by a remarkable encounter with his youngest son, a lost set of keys, and God.* His sense of direction was suddenly clarified. In 1997, Dale began work on Sutter's Cross, which was eventually published in 2003.
His second novel, Bad Ground (July 2004), while it is not autobiographical, contains a great deal of material drawn from his own experience as a construction electrician. The industrial setting is based on a real water treatment plant on the southside of Atlanta. One of the main characters, who has been