Dana Bennett
< Back to author list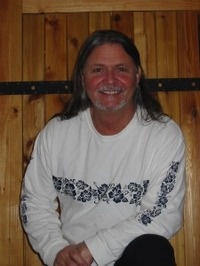 Dana Bennett lived in north central Florida for the first chapter of his life. After high school, he spent the next chapter working with problem teens and their families in Pensacola, Florida and then spent time on the Colorado River Indian Reservation, in Parker, Arizona helping the Native American population. He graduated from Nova Southeastern with a degree in psychology later in life. He has had many eclectic professional experiences in the work arena, always returning to the creativity he finds in building and construction as well as crafting new stories.
He has three wonderful daughters and two adorable grandsons. He is married to his best friend and partner in life, love, and business. They have a strong supportive community of friends and neighbors who encourage them daily to keep writing.
He enjoys each day with Blakely as they work on their never finished project, life. Writing is his bliss and both he and Blakely are chasing the dream of writing full time.