Daniel James Brown
< Back to author list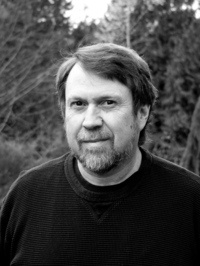 Daniel James Brown lives in the country east of Redmond, Washington, where he writes nonfiction books about compelling historical events.
Brown's newest book--Facing the Mountain--follows the lives of four young Japanese American men as they and their families bravely confront harsh new realities brought about by the onset of World War II. Facing the Mountain comes on the heels of Brown's New York Times bestseller--The Boys in the Boat: Nine Americans and Their Quest for Gold at the 1936 Berlin Olympics. That book chronicles the extraordinary saga of nine working class boys who stormed the rowing world, transformed the sport, and galvanized the attention of millions of Americans in the midst of the Great Depression. MGM has acquired the rights to adapt the book for a feature film to be directed by George Clooney.
His second book--The Indifferent Stars Above: The Harrowing Saga of a Donner Party Bride--was chosen as an INDIE NEXT NOTABLE SELECTION by the American Bookseller's Association, it recounts the extraordinary journey of a young woman whose fate became entangled with that of the infamous Donner Party in 1846. His first book--Under a Flaming Sky: The Great Hinckley Firestorm of 1894--takes the reader back to the events of September 1, 1894, when his great-grandfather and more than 300 other people died in one of America's greatest forest-fire disasters. That book was selected as a Barnes and Noble Discover Great New Writers pick, was named one of the Best Books of 2006 by Booklist magazine, and was a finalist for the Washington State Book Award.
Books By Daniel James Brown