Dave Courvoisier
< Back to author list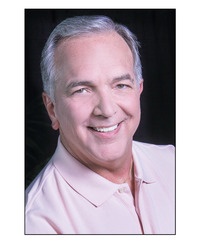 Dave Courvoisier honed his skills as a writer during 30-plus years as a respected TV News Anchorman. A graduate of the University of Illinois-Champaign/Urbana, Dave has always celebrated his rural beginnings on a farm in South-Central Illinois. Life there taught him many lessons in hard work and discipline.
First in radio, then in a string of local television stations, Dave finally settled into a career serving the viewers of Las Vegas, NV before that metro area grew exponentially. Anchoring at the NBC affiliate and later at the CBS affiliate, Dave is recognized as the dean of TV news in Southern Nevada.
His interest in voice-acting as a second career found legs in the early part of the new century. Dave has learned from the best coaches, tried almost every VO niche, and plugged away at becoming a freelance businessman until it started bearing fruit. His blog: "Voice-Acting in Vegas" is the chronicle of much of that learning curve. Intended as a way to pay-it-forward, Dave's blog reached a total of some 2500 articles when he decided to compile some of the better blogs into a book.
Dave is known for his commitment to disadvantaged children. His weekly "Wednesday's Child" reports since 1982 have profiled thousands of adoptable foster children, and many adults today attribute their adoption success to their appearance on that program. Dave has also variously supported Big Brothers, Big Sisters, Court-Appointed Special Advocates, the Adoption Exchange, BoysTown USA, and Chefs for Kids.
As an avid student of Social Media, Dave presents on such topics at numerous conferences, webinars, teleseminars, and as a consultant for media groups.
Dave and his wife of 30 years, Victoria, have three daughters, one Corgi, and many lovely memories.
Dave began writing a daily voice-over blog in 2007, and to date has brought forth some 2600 articles on topics of social media, technology, marketing, interviews with newsmakers, and trending online resources that facilitate the community of voice actors.
For his first book, "More Than Just a Voice: The REAL Secret to Voice Over Success," he collated scores of these articles, dealing with the nuts 'n' bolts of running a voice acting business: tips for dealing with challenges, ideas for staying afloat, helping those new to the challenges of VO, reminders, lists, and just generally sharing his walk in the voice over business. He added links to various resources throughout the book, and filtered through each chapter again to make sure the links are viable, and that the information is up-to-date.
Visit Dave on his website and blog:
http://www.Courvo.com/blog
http://www.Courvo.com
Books By Dave Courvoisier