David Edward Cummings
< Back to author list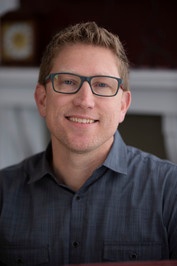 DAVE CUMMINGS is a Professor of Biology at Point Loma Nazarene University and an elder at Pathways Community Church in San Diego County where he lives with his wife Ann and their three children, Sydney, Ryan, and Josh.
Connect with Dave on Facebook or Instagram @davidedwardcummings.
Log in to
www.davidedwardcummings.com
where you can find blogs, videos, and Bible studies. At the website you can also subscribe to receive Dave's weekly Mental Health Reminders and other news and updates.
Listen to the SoulCare Podcast on the Apple podcast app, iTunes, Spotify, and anywhere else podcasts are available.
You can also email Dave at david@davidedwardcummings.com to book a speaking event or just to say hello.
No results
We couldn't find a match for these filters.
Please try another choose.