David Englund
< Back to author list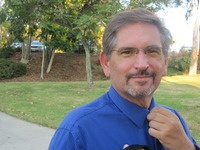 David is a storyteller (science fiction author) and teaches economics at North Dakota State University. His first two titles, Upsetting the Tides and Unseasonal War, are available on Amazon.com. Camouflaged Encounters is due out in 2014 and a fourth and fifth book are in progress.
David's blog/web site is davidjenglund.blogspot.com and he can be reached at davidenglund7@gmail.com.
His interests include reading, writing, baseball, cooking Italian food, and walking/jogging. David currently lives in Fargo, North Dakota.