David Healey
< Back to author list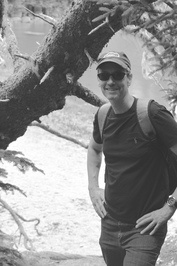 David Healey made his publishing debut with SHARPSHOOTER, a what-if historical thriller about an attempt to assassinate Union General Ulysses S. Grant during the Civil War, published by an imprint of Penguin Putnam. That novel was the result of years of research into the Civil War that included time as a reenactor at Gettysburg and other battlefields.
In its review, the Civil War News wrote: "SHARPSHOOTER has the feel of a techno-thriller, the kind offered by Tom Clancy or Dean Koontz ... SHARPSHOOTER moves quickly and is filled with all manner of intrigue."
Healey has brought that same passion for research and history to his World War II novels, GHOST SNIPER, ARDENNES SNIPER, and RED SNIPER. During a 21-year career as a journalist, he was fortunate enough to interview many veterans of the 29th Division who landed at Omaha Beach on June 6, 1944. Some of the events and characters in these novels were inspired by their stories.
He loves the idea of a character like Micajah Cole, a self-reliant backwoods hunter who turns out to be unrelenting and ruthless as a sniper, especially against a skilled adversary, in the pages of these books.
In addition to fiction, he has written books on regional history, including 1812: REDISCOVERING CHESAPEAKE BAY'S FORGOTTEN WAR and GREAT STORMS OF THE CHESAPEAKE.
A graduate of Washington College and the Stonecoast MFA program, he was recognized in 2011 as a Chaney Scholar in history by St. Mary's College of Maryland. Visit him online at
www.davidhealeyauthor.com
or follow him at Facebook at
facebook.com/david.healey.books