David M. Tyler
< Back to author list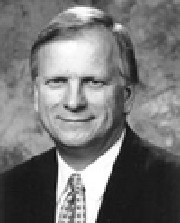 David M. Tyler, Ph.D. is the Director of Gateway Biblical Counseling and Training Center, in Fairview Heights, Illinois, Dean of the Biblical Counseling Department of Master's International University of Divinity in Evansville, Indiana, adjunct instructor at Calvary Bible College and Theological Seminary in Kansas City, Missouri. He is certified by the International Association of Biblical Counselors and the Association of Certified Biblical Counselors. Website:
www.davidmtyler.org
Check Out my new Podcast
Biblical (Nouthetic) Counseling
Free at the Itunes Store
Or listen at
http://davidtylerbiblicalcounseling.l...