David Masciotra
< Back to author list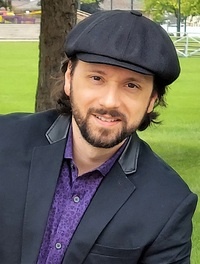 David Masciotra is the author of the forthcoming, "I am Somebody: Why Jesse Jackson Matters" (IB Tauris, 2020). His previous books are "Working On a Dream: The Progressive Political Vision of Bruce Springsteen" (Bloomsbury, 2010), "Mellencamp: American Troubadour" (University Press of Kentucky, 2015), "Metallica by Metallica" (a 33 1/3 from Bloomsbury, 2015), and "Barack Obama: Invisible Man" (Eyewear Publishing, 2017).
He is a columnist with Salon, and a regular contributor to No Depression. He has also written for the Atlantic, Los Angeles Review of Books, and Daily Beast.
He lives in Indiana, where he teaches literature and writing courses at Indiana University Northwest. For more information visit
www.davidmasciotra.com
.
Books By David Masciotra
Displaying all 3 products